Maintaining Regulatory Compliance
Your business must meet regulatory compliance guidelines — local, federal, and international rules and regulations. This can be difficult, but TLC Tech can help.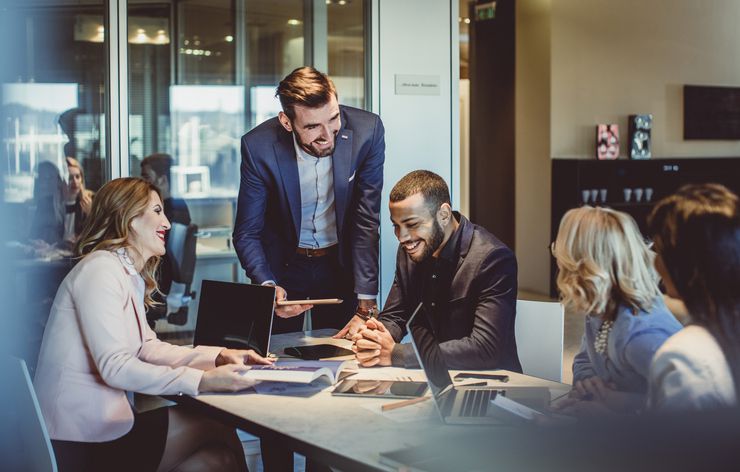 TLC Tech can help your business stay on top of compliance and regulatory consulting.
What Is Regulatory Compliance?
No matter what markets or industries you operate in, laws, guidelines, and regulations are a standard part of business conduct. Regulatory compliance refers to your company's adherence to certain laws and guidelines that are unique to your industry and essential to follow.
Not abiding by these laws, guidelines, and regulations could mean hefty fines, lawsuits, and/or being shut down by the government or other powers that be. Still, the management of such regulations can be difficult. TLC Tech helps make it simple.
Allow TLC Tech to Help You Fulfill Your Compliance Requirements as Easily as Possible
In most industries, the regulatory environment is always changing. In this way, it can be extremely challenging to stay on top of your requirements. Whatever industry your business is in, our team will help you abide by all of the local, regional, and global compliance standards you face in your industry.
We have the know-how and experience to help you build a useful strategy for tackling these regulations, and we can assist you in creating a comprehensive approach to staying on top of any changes as well.
Protect Your Company From the Consequences of Non-Compliance With 
Compliance & Regulatory

 Consulting

While they can be frustrating and challenging, industry compliance & regulatory standards exist for a reason. In the end, they are meant to protect both you and the people and entities you serve.

In many cases, the regulations and guidelines are meant to help you protect the personal and financial information of your customers and clients. They may also help your company protect its own financial and other sensitive information — from data breaches, malware, or disaster-related losses. As a result, it's not only legally necessary to abide by your industry's necessary regulations, but it's in your own favor to do so.
Contact Us
Schedule a no-obligation consultation, and learn how our partners use Microsoft technologies and TLC to transform their business, increase efficiencies, improve workplace culture, and win new business opportunities … all with the help of TLC and Microsoft solutions.