Other 
IT Companies in Sacramento

 Can't Compare

How's your company's information technology? Looking to improve your network systems and security? Contact TLC Tech: One of the best IT companies in Sacramento.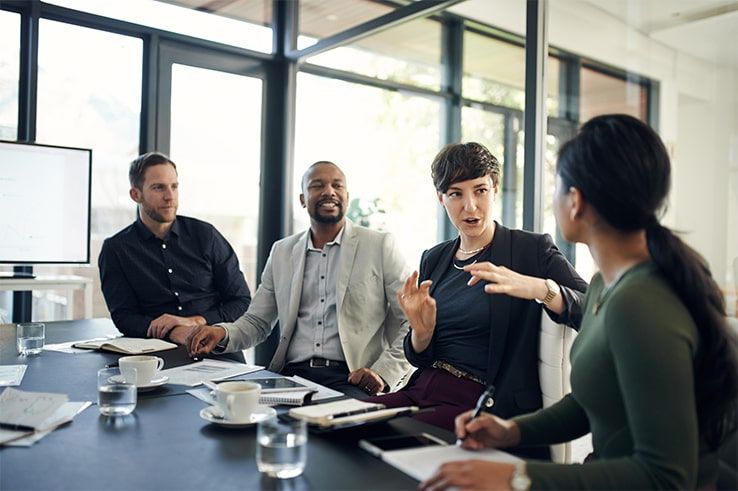 What Are Your IT Needs? TLC Tech Can Help.
We're in on it just as much as you are. In other words, the only way we are able to provide such exceptional service is to work with businesses who are ready and willing to invest completely in a partnership. It's your technology and security that is on the line, and we want to know that we're equal partners in improving these aspects of your business.
One of the Top 
IT Companies in Sacramento

 for Complete IT Support

TLC Tech is dedicated to helping your Sacramento business run smoothly and efficiently with improved information technology solutions. Whether it's migrating to the cloud, improving day-to-day productivity and work efficiencies, or protecting your network and data with better security, we're the IT company for the job.
Never "One Size Fits All" Service
While other IT companies in Sacramento offer "one size fits all" care for their clients, TLC Tech provides IT services catered to the unique needs of your business. We also consider those we work with as partners — not clients. That's because our relationship with you is indeed a partnership.
Think of Us as Your Outsourced IT Department
Whether you already have an IT department, employ just a single IT worker, or don't have any IT to speak of, our managed services will help you improve your tech by leaps and bounds. We'll work as your only (outsourced) IT department or we'll work with your current IT employees to improve what you already have.
Either way, we'll be the dedicated IT team you never knew you needed.
Move Your Business Forward With Better Technology Solutions
No matter your business goals, with the right technology, you can achieve them all.
Still, it's not every IT company that is able to harmonize excellent IT skills and service with amazing customer care. In everything TLC Tech does, our partners are at the forefront. It's your needs and demands that make us work the hardest and strive to be the best in the Sacramento IT industry.
Contact Us
Schedule a no-obligation consultation, and learn how our partners use Microsoft technologies and TLC Tech to transform their business, increase efficiencies, improve workplace culture, and win new business opportunities … all with the help of TLC Tech and Microsoft solutions.