Digital Transformation Specialists For Sacramento Organizations
Revolutionize Cybersecurity and Workplace Efficiencies With a Complete Digital Transformation
Improve workplace efficiencies, enhance cybersecurity protections, and revolutionize the way you do business with TLC Tech's digital transformation services.
Are you ready to take your company to the next level? All aspects of your business will benefit from digital transformation.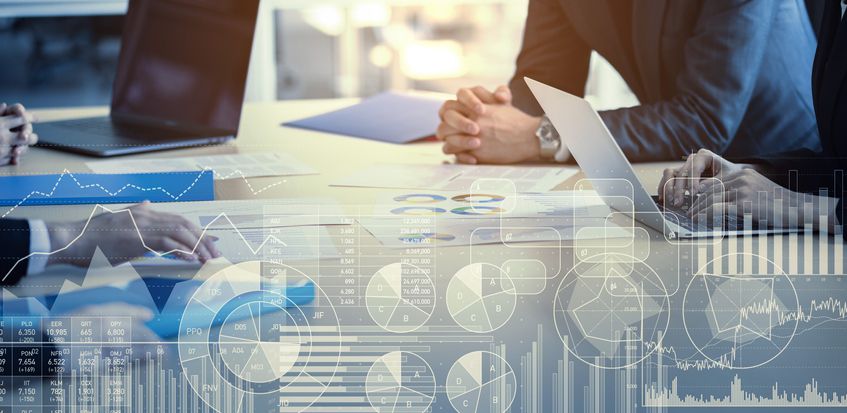 Digital Transformation for the 21st Century
If your business hasn't already invested in digital transformation, it's time to get on board! Embracing the world of cloud computing is the way of the future, and those businesses who stay behind with on-premise, hardware-based services will lag behind their competition.
For better data storage and improved analytics, enhanced collaboration and increased productivity, a transition to cloud-based systems via digital transformation is the only way to go. It means only positive changes for you and your employees.
TLC Tech provides the leadership, knowledge, and skill necessary to implement a smooth and effective digital transformation within your business.
What Does "Digital Transformation" Actually Mean?
Digital transformation is a term that essentially means what it sounds like: It is the revolutionary transition of your company from old technologies to new technologies. You might look at it as the breaking down of most hardware-based computer systems and the recreation of those systems within the digital, artificial intelligence world.
While this may sound like just another industry buzzword to some, digital transformation can actually be a revolutionary change for your business's bottom line. In essence, your business can be reimagined for the digital age, and as a result, you can become closer and more engaged with your customers and clients.
Who Will Benefit From Digital Transformation?
Any and all businesses will benefit from digital transformation. Still, each business will need to undergo digital transformation in their own way. This is where the expertise of TLC Tech comes in. We'll help you see what your business is really capable of when it applies to the effects of digital transformation.
Contact Your Digital Transformation Team
Schedule a no-obligation consultation and learn how our partners use Microsoft technologies and TLC to transform their business, increase efficiencies, improve workplace culture, and win new business opportunities … all with the help of TLC and Microsoft solutions.