Meet Lee Burt, a Valued Member of the TLC Tech Team
TLC Tech is proud to share an employee spotlight featuring Lee Burt, a hard-working member of our talented team. With over 20 years of experience working in IT, Lee has a well-rounded and highly-informed perspective on the world of technology.
Lee utilizes his previous professional experiences in information technology to provide our partners with outstanding services and guidance today. With a passion for IT and a commitment to our partners' needs, Lee is a valued asset to TLC Tech.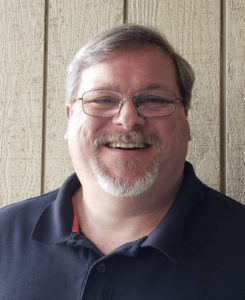 Prior to joining the TLC Tech team, Lee honed his technology skills by working with companies like Payless Cashways, H&H Computers, AperioIT and NuMSP. These experiences and more gave Lee the industry knowledge and necessary know-how to grant our customers at TLC Tech the highest-quality services available on the market today. When Lee is away from work, he enjoys spending time in nature. His interests include several different outdoor activities, whether it be hiking, camping or even snorkeling. Lee also loves to read and enjoys classic gaming emulation. He looks forward to traveling again when it is safe to do so.
It is because of dedicated, highly-experienced individuals like Lee that TLC Tech is able to provide remarkable managed IT, cloud, cybersecurity services and more to our clients on a daily basis.
To learn more about how your business could benefit from upgraded IT services, simply connect with our experienced team by calling (916) 441-3838 or filling out our short contact form today.