Tools Of Titans
Ever wonder how the most successful people in the world – billionaires, experts, world-class performers – do what they do so well?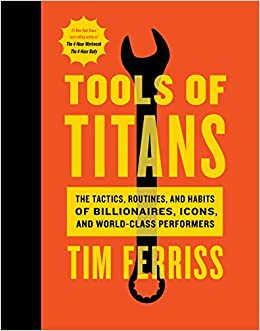 That's precisely what the latest book by #1 New York Times best-selling author Tim Ferris explores. Tools Of Titans lays out the habits, best practices, and preferred tools of more than 200 icons interviewed by Ferris on his podcast.
Learn about the morning routines, reading habits, diet preferences, and more of those who are the best at what they do. Using countless hours of interaction with these experts, Ferris distills the information gained into lessons that can be applied to readers in any profession and stage of life.
Learn from the best with Tools Of Titans.