Useful Website Of The Month: Among-us.io
Among Us is the latest online video game sensation, and it's a great way to connect with friends and family remotely.
Have you heard of Among Us?
This free online game has taken the world by storm, with 42 million downloads in the first half of September alone. It's become a popular way to connect with others while the pandemic keeps us at home.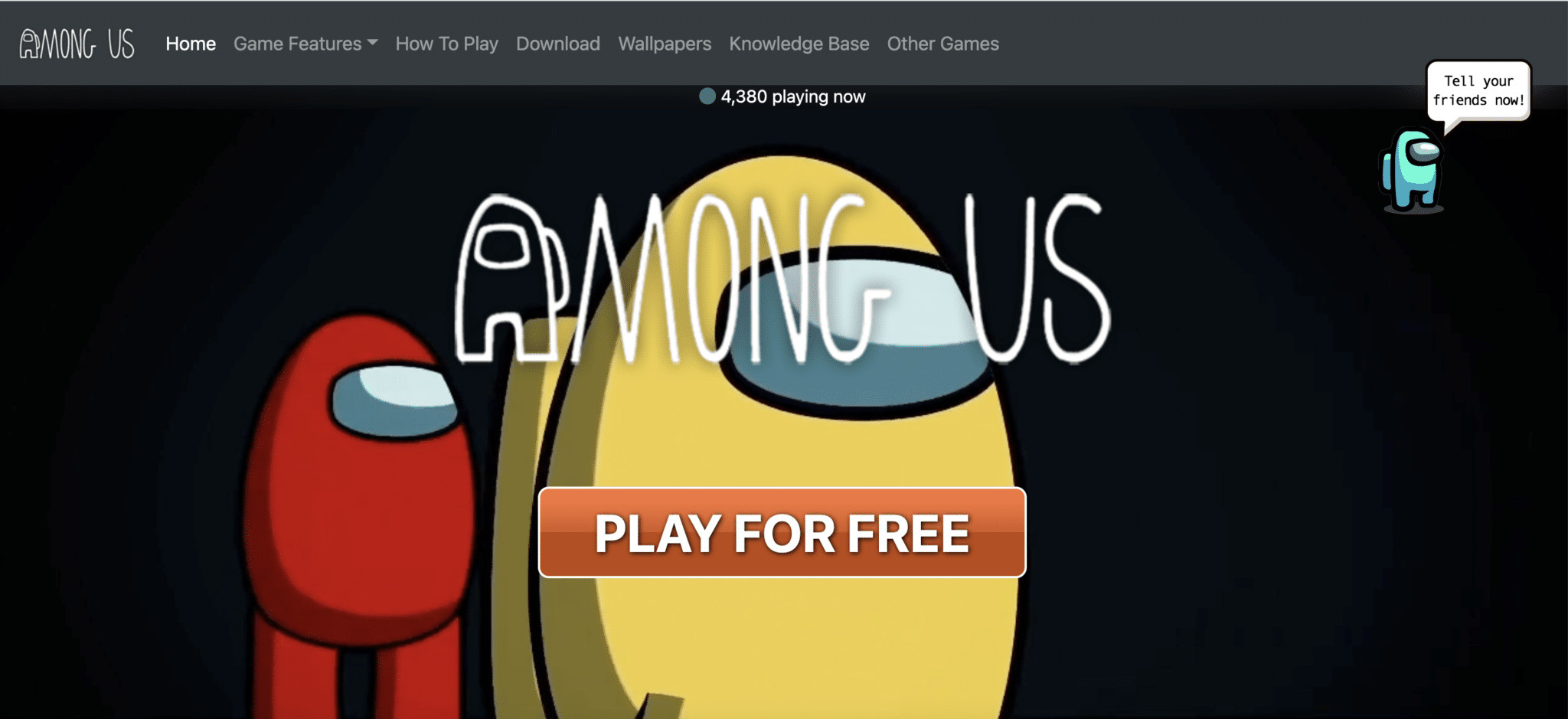 What Is Among Us?
Among Us is an online multiplayer game, which tasks players with maintaining a spaceship while trying to determine which one of their crewmates is a bloodthirsty monster.
Players must investigate, interrogate and bluff each other to identify the monster and eject it into outer space, or else the monster wins. It's a relatively simple concept, tied together in an engaging game that's free-to-play. For all these reasons, it has become immensely popular over the past six months.
Especially in light of the pandemic stretching through the winter of 2021, friends and family members have been looking for ways to stay connected — Among Us is a free and fun way to do so.