Access More Fonts With Google Fonts
Tired of relying on Helvetica, Times New Roman, and other tired fonts?
Whether you're trying to personalize your emails or step up your design game, a new font can be a great way to subtly add a little flair to your text. Unfortunately, finding and downloading fonts isn't always easy.
That's why you should use Google Fonts.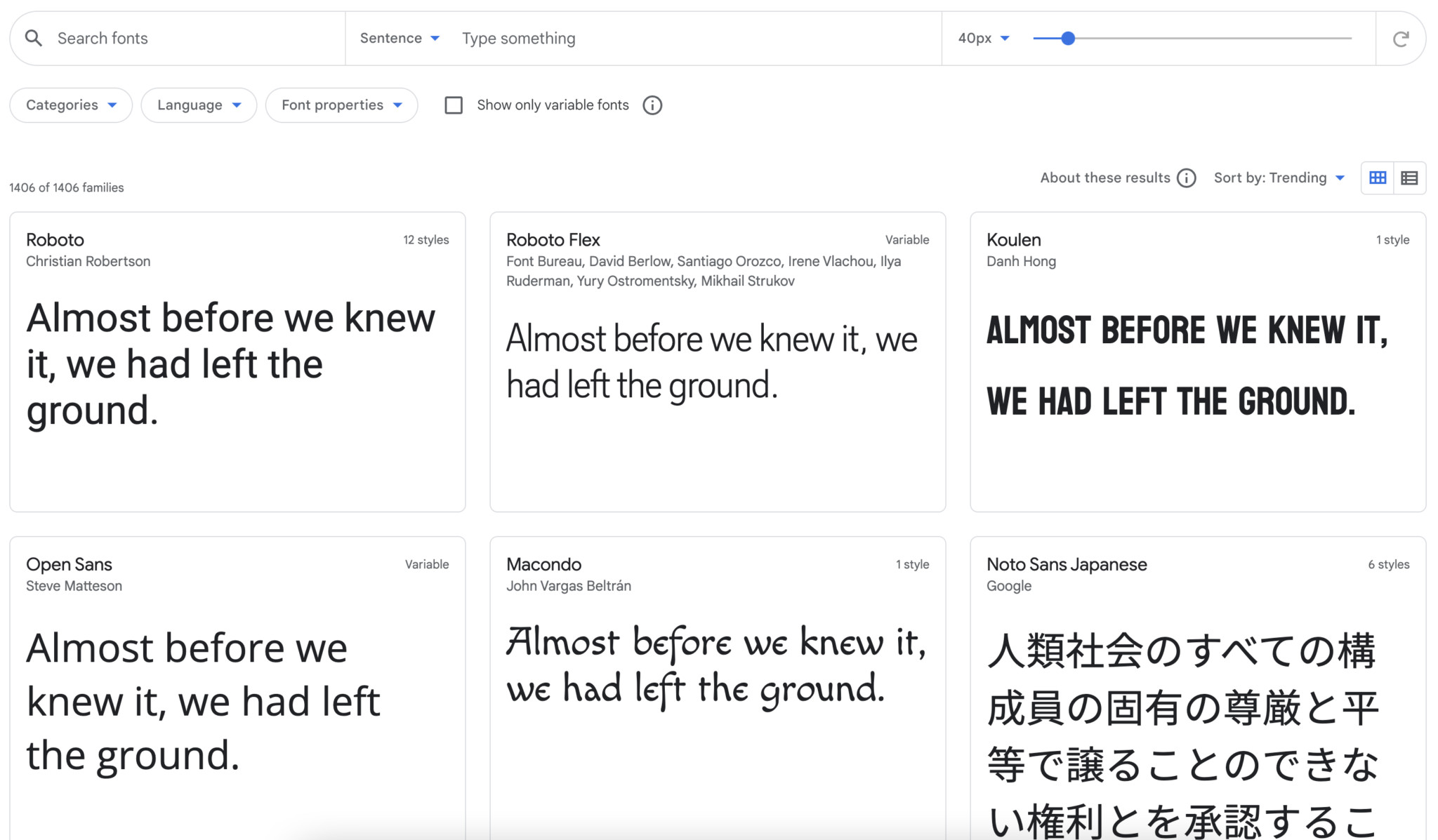 What Is Google Fonts?
Google Fonts is a free online inventory of thousands of fonts. Its collection spans an extensive degree of styles and languages, all of which are easily searched and reviewed through its simple user interface.
How To Use Google Fonts
Go to Google Fonts
Set the search parameters

Check off any/all categories that fit your preferred style
Select a specific language, or leave on the default "all languages"
Enable and specify any specific font properties as needed (slant, thickness, width, number of styles)

Review the search results
Select your preferred font
Customize your text as needed
Click "Download Family" to directly embed into your web designs, or use the Type Tester to input specific text and copy to your clipboard
Don't Let Default Fonts Limit Your Style
The basic fonts included in Microsoft Word and Google Docs will only get you so far. Find the right font for your personality, style, and intentions with Google Fonts.