Meet Billy Van Heerden, Help Desk Support Engineer at TLC Tech, Inc.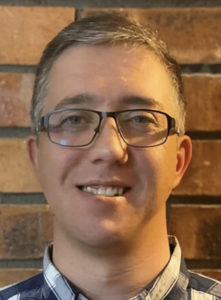 Billy has been on the TLC Tech team for six months now, and in that time he has made a big impact on both the staff culture and the working lives of our clients. As a Help Desk Support Engineer, Billy can apply his natural passion for problem-solving to the issues our clients encounter.
"I like that every day brings new challenges and learning opportunities, working at TLC provides me with the growth that matches my passion and career ambition," says Billy. 
Prior to joining the TLC team, Billy worked in the IT sector for 14 years, during which time he worked for various companies. He graduated with a Diploma in Information Technology from the University of South Africa and carries a range of certifications. At the moment, he's working on his BSc in Computer Science.  
In his future at TLC, Billy is looking forward to working with some of the best minds in the IT sector. He's excited to gain further experience, expand his skills and knowledge, and become a truly integral part of the TLC family. 
In his free time, Billy enjoys playing the piano, going to the dirt bike track on weekends to get his blood pumping, and bingeing TV series with his family.