How Do I Turn On Bluetooth In Windows 10?
Bluetooth is the standard wireless connection function of most devices in use today.
With Bluetooth, you can connect a wide range of devices to your computer without having to plug them in directly. Headphones, video game controllers, keyboards—you name it.
In this guide, we'll show you how to turn on Bluetooth and make use of it in a Windows 10 environment.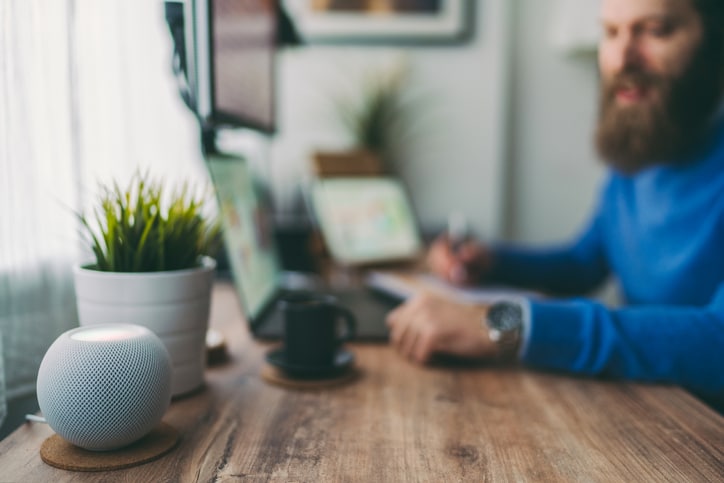 How To Turn On Bluetooth
Note: Your hardware must be able to support Bluetooth. While out-of-the-box devices should all be capable, independently built PCs may not.
Click the Action Center icon in the bottom right-hand corner of the screen.
Toggle the Bluetooth icon on or off.OR
Click the Windows icon in the bottom left-hand corner of the screen to open the Start menu.
Click the gear icon to open Settings
Click Devices
Toggle the radio button on/off for Bluetooth
How To Connect A Bluetooth Device
Make sure Bluetooth is enabled (as per the steps above).
Open the Bluetooth page under Settings.
Turn on the device you want to connect.
Make sure the device is in "pairing mode" following the instructions included with it.
The device should appear under the appropriate group on the Bluetooth page.
Select the device and click Connect.
How To Troubleshoot Connection Issues
If the device does not appear automatically, then click "Add bluetooth or other device" on the Bluetooth page under Settings.
Select the type of device.
Select the device.
By following these steps, you should be able to pair any Bluetooth-compatible device with your PC. Going wireless with your devices can help you achieve a more convenient user experience that better fits your needs.
To learn more about the features offered by Microsoft solutions and apps, make sure to check out our on-demand library of past Microsoft webinars, and see the schedule for upcoming broadcasts.