TLC Tech Employee Spotlight – Doug Chappell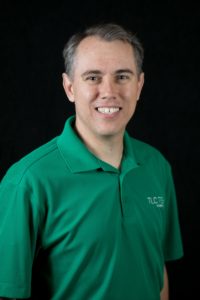 Doug Chappell is a valued part of the TLC Tech, having been with the team for 15 years. He has worn numerous hats, from being TLC Tech's first help desk technician, to project engineer,  and now Service Manager.Doug's 20+ years of experience in Information Technology include time as an IT technician, technology consultant, and IT management specialist with other MSPs and even on behalf of the US Air Force. Now as Service Manager, he uses his experience to help technicians quickly and efficiently resolve service issues for our partners.Both in and out of the office, Doug has a penchant for solving problems. He is constantly seeking solutions by investigating the processes and operations of a given system or solution and determining the best possible fix. This approach to his work makes him an invaluable asset to both our team and to our clients.
We're proud to have skilled and committed staff members like Doug on the TLC Tech team, and, as one of our valued clients, we hope you appreciate the difference he makes for you in his work.