Etienne Potgieter: Great Member Of The TLC Tech Team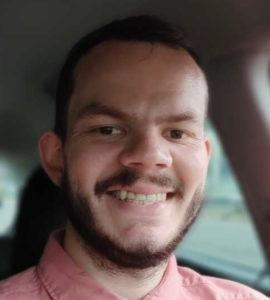 In order to serve our ever-growing networking of clients, we keep adding IT experts to our team.
We are excited to put the spotlight on one of our more recent additions to the TLC team: Etienne Potgieter!
He started around nine months ago as a Help Desk Engineer, playing an important role in how our clients access support day in and day out. In this position, Etienne makes sure that our clients get the expert help they need when they need it.
Etienne is an experienced and well-rounded IT expert who has worked with a range of other IT companies over the course of his seven years in the field so far. Previously, he worked at Matrix Warehouse, Altitude, and MyIT Solutions. Originally, he graduated with a diploma in IT in 2015 and is currently working towards CompTIA Security+.
Etienne enjoys working with TLC because no two days are ever the same. Every day on the job he learns more and grows more. 
"I can't think of a better way to boost my career than working for TLC Tech," says Etienne. "I'm looking forward to growing as an IT Professional and working my way towards System Administration."
Outside of working, Etienne enjoys gardening, origami, and watching Netflix from time to time. 
The next time you call the help desk, it might be Etienne who answers! Thanks for taking a few moments to get to know him a little better.