Meet Gideon Stefan Mostert, Projects Support Engineer at TLC Tech, Inc.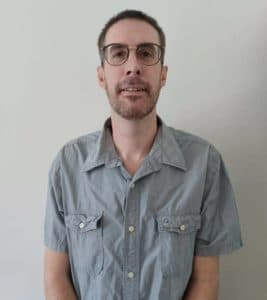 Gideon Stefan Mostert has worked at TLC for nearly half a year now, and in that time has come to love being a part of the team. He and his coworkers work together seamlessly to excel at their jobs every day.
"The people I work with are absolutely amazing," says Gideon. "The teamwork, the co-ordination and helping people."
Gideon has long had a passion for working with technology. When he was 13, his mother brought their first computer home. He tinkered with it, playing around with all kinds of settings, breaking and fixing things in the process. From there on it became a hobby, which eventually evolved into a love of gaming. Gideon was often the gamer at LAN meetups that was tasked with fixing problematic PCs.
After school, Giden signed up with SITA for network controller training, and soon after started his career in IT, working with a number of companies before joining TLC. He currently holds A+ and N+ certifications through CompTIA.
Going forward, Gideon looks forward to further improving himself in his role at TLC. He plans to grow his skills as an engineer and grow his interpersonal skills to provide a better service.
Outside of work, Gideon enjoys spending time with my family, taking the opportunity here and there to play some PC games with his wife, as well as reading, and binge-watching series.
Thanks for taking a few minutes to get to know Gideon!