TLC Tech Employee Spotlight: Hector Fanas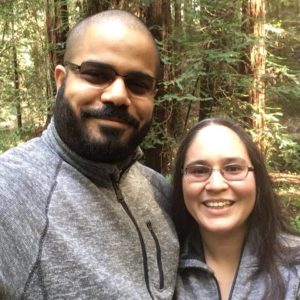 Meet Hector Fanas, Operations Manager
Hector Fanas has been with TLC Tech for 3 ½ years. He started as a Technology Manager but a year later, grew into the Operations Manager role. He and his wife, Natasha (who also works for TLC Tech) moved to Sacramento, CA, from Florida in 2018.
With family on the East Coast, and the COVID pandemic restricting activities, Hector doesn't get out much in Sacramento for fun. However, Hector loves food and will travel for it. He even has T-shirts that say, "I Travel for Food!" He has often flown to Florida to eat at his favorite restaurant, The Garlic, in New Smyrna Beach. His favorite dish there is a one pound, filet mignon meatball called the "Bocce Ball". He and his wife have also flown to New York City for breakfast on a moment's notice.
It has been a long time since Hector enjoyed a concert, but he recalls attending one of his favorite events in Florida, the annual Strawberry Festival in Plant City. Although allergic to strawberries, Hector loves the pork grinds, steak sandwiches, funnel cakes, and deep-fried Oreos.
"We are here to be of service! When a client thanks us, that's what we are here for." – Hector Fanas, TLC Tech