Create Videos Quickly & Easily With InVideo
Do you need to put together a quick video for your business's social media, or an upcoming presentation?
If you're not already an experienced videographer, the prospect of finding the right software, paying for a license, and learning to use it can be daunting. This is especially true if you need to make something simple and quick.
If that's the case, you should try InVideo.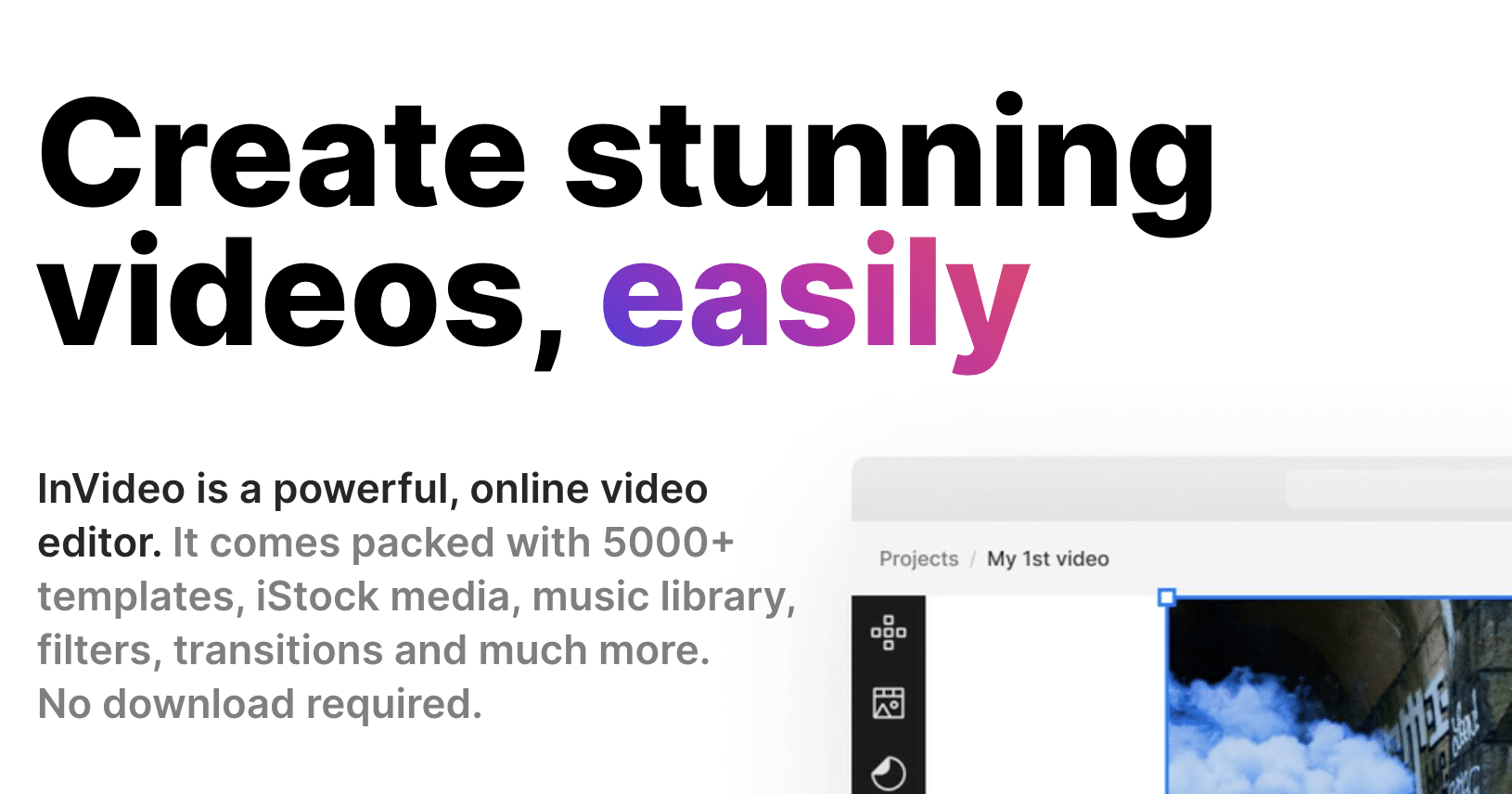 What Is InVideo?
This free website allows users to upload, edit, and export videos in browser. That means no downloads, no credit cards, no fuss.
InVideo offers a range of useful features to help you quickly edit video and audio. You can access templates, present filters, extra media, a music library and more.
How To Use InVideo
Go to InVideo
Sign up for a free account
Upload your footage, or use their stock footage
Make edits, add effects and music, and more
Export your video to your device
It's that simple! Using this free tool, you can create engaging and high-quality videos with ease.