How To Find The Best 2021 Law Practice Management Solution For Your Firm
Need help choosing the right law practice management software for your law firm? Check out the list of the top 2021 law practice management solutions below.
Most law firms understand that they would benefit by implementing management software – but which is right for you? There is a long list of 2021 law practice management options available to you. Here at TLC Tech we can help you explore the wide range of options and guide your organization towards the best fit for you.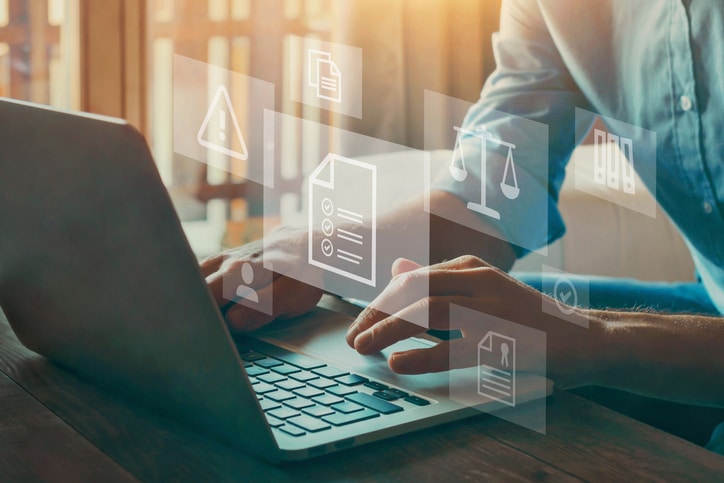 What Do 2021 Law Practice Management Solutions Offer You?
At their most basic, these types of solutions help to automate and streamline many of the tasks a modern legal practice carries out every day. What's more, many of these programs allow users to design their own workflows to suit their areas of specialty.
Furthermore, some programs have American Bar Association (ABA) Task Codes. This can improve efficiency and remove tedious extra steps for your staff. Other programs check for conflicts of interest, as well as trust accounting and reporting. These are important functions that can help a law firm remain compliant.
With compliance, another important aspect to consider is certain law practice management programs have better built-in compliance features than others. With compliance issues so critical for most law firms, these features can save your staff time and frustration.
But before you make your decision, it is important that you consider your unique needs, and ask the right questions…
3 Questions To Answer When Choosing 2021 Law Practice Management Software
Will The Software Help Me Automate Tasks?
Most attorneys would prefer to spend their valuable time on clients and cases, rather than on daily paperwork. And with so many highly flexible, cloud-based law practice management solutions offered today, there's no reason not to upgrade.
If you're ready to make the move, there are lots of benefits. Law practice management software can offer the automation of daily and sometimes tedious tasks like:
Accounting & billing
Case and document management tools
Time tracking features
Secure chat & email
Calendars
Scheduling
Docket control
Will The Software Be Convenient & Secure?
There are many ways in which contemporary law firms can utilize technology to improve their operations. With the variety of user-friendly communication platforms available, they make sure clients can easily reach their attorneys.
Security software that is updated as needed keeps everyone's personal information out of the hands of criminals. Plus, there are various managerial aspects that can be streamlined with the use of technology.
Will It Help Me Keep In Touch With Clients?
If potential clients can't get you on the phone, they simply move on to the next name on the list, causing your business to lose out on important revenue.
Legal firms need dependable, modern, and mobile telephone services to help them effectively communicate with both vendors and clients. It's a critical component of their operational success. The right practice management software will integrate with your client communication processes.
What Are The Best 2021 Law Practice Management Solutions?
There are a number of good software programs available and there are various reasons to choose one over the other. A few of the top programs include the following:
PCLaw
CosmoLex
ProLaw
Clio
LEAP
Time Matters
Rocket Matter
Needles
MyCase
Tabs3
Practice Panther
Bill4Time
CenterBase
Firm Central
Once you've found the right practice management software for your firm, you need to ensure the migration is handled effectively. Do you have the right team to manage the project for you?
5 Questions To Ask Your IT Team Before Migrating To Law Practice Management  Software
The right IT team should be able to fill you in on the pros and cons of each legal practice management software platform, as well as plan your migration carefully. This can save you a lot of headaches, time and money.
The following are some questions to ask:
How Tough Will It Be To Import Your Data?
Importing your data will most likely be the biggest hurdle. Migrating data can be full of pitfalls, and you don't want to lose it. The right IT team should be able to assure that everything is migrated correctly. They should be able to complete the migration during evenings and weekends so your workflow isn't impeded.
Can We Integrate Our Accounting Software?
Your accounting and billing is an important function.
How will the new practice management program work with what you're using now? Are there going to be conflicts? Is there any way to test the two programs to make sure they're compatible? These are just a few of the concerns that attorneys have and concerns your IT team should be able to answer.
In the world of billable hours, you can't afford to have glitches and issues cropping up. Everything needs to be compatible so your transition goes perfectly.
Should We Eliminate Paper Documents?
If you're worried about doing away with paper documents, don't be. Many law practices are moving in that direction. But with so many documents to deal with each day, you'll need ample online data storage for them.
Everything from emails to invoicing can be securely stored in cloud data centers. This will save paper, shipping costs, and time. Online storage also allows you to access your documents from anywhere there's a secure internet connection. This improves productivity and flexibility for you and your employees.
How Secure Is The Software?
Security is a big issue these days, especially for law firms. Your new practice management software should have the best protection built-in. But your practice could benefit from other security solutions, and this would be an excellent time to integrate industry best practices. IT teams that are experienced working with law firms are your best choice to improve your security.
What Will We Get For Our Money?
The pricing structure for any legal tech software you review should be easy to understand and transparent. You should be able to see what you're paying for and what you get for the price. How long will it be before you start to make back the cost of your new practice management software? Make sure you ask about the ROI.
The Key To Choosing The Right Legal Software
Given how large and important the legal industry is, the need for constantly improving technology is considerable. With the vast amount of options available to you, it is important to have a strong IT team available to not only help implement, but to help consult you in making the best decision for your organization.
Allow TLC to help you figure out which is right for you. We have extensive experience working with our partners in the legal industry and are familiar with each of the listed law practice management solutions. Don't risk making the wrong choice because you don't have all the information you need to choose the right one, or the expertise needed to maintain it.