Our Newest Team Member – Jack Reedy
Jack Reedy has joined the TLC Tech team as a Senior Business Developer!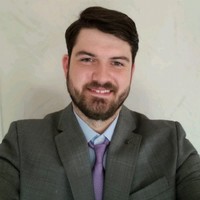 As a Senior Business Developer, Jack looks forward to working with prospective partners to identify issues they are experiencing when it comes to technology, learning more about what makes their business unique, and helping them understand how TLC Tech can assist them in overcoming their challenges by changing the way they view good support. With over 7 years of experience in marketing and sales, his expertise is in working with businesses to find the right fit for their technology needs.

After graduating from Sonoma State with a degree in marketing and a minor in Computer Science, he moved to Sacramento in 2014 and fell in love with the area. When he's not working, Jack enjoys being outdoors, hiking and snowboarding with his fiancée.
We're proud to have an experienced and engaged person like Jack on the TLC Tech team. We're confident he'll do good work with our current and future clients.