Microsoft 365 Raises Rates for the First Time in a Decade
For the first time, Microsoft announced they are raising their rates for Office 365 and Microsoft 365 services.
For over a decade, Microsoft has delivered innovative products in the areas of communications and collaboration, security and compliance, and AI and automation. They have just released information on their new audio-conferencing capabilities as well.
For the first time in a decade, Microsoft announced they are raising their rates for Office 365 and Microsoft 365 services. The new price increase will go into effect on March 1st, 2022, for commercial and business users of Microsoft's software as a service (SaaS). There will be no pricing change for education or consumers.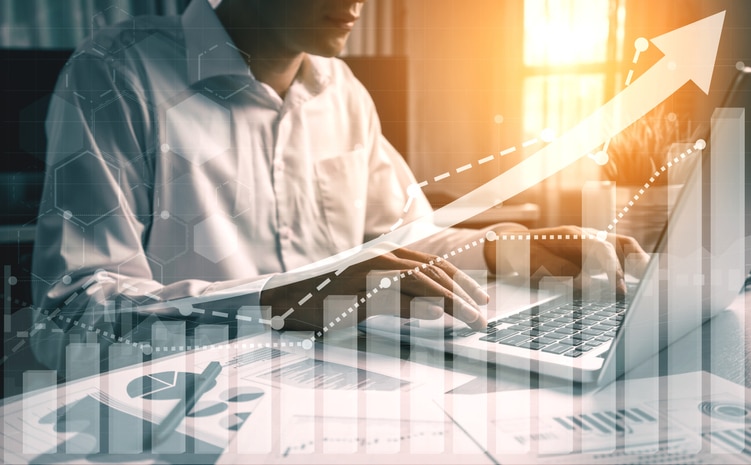 New Pricing
The following Microsoft commercial products will have the price increase applied globally with local market adjustments for certain regions:
Microsoft 365 Business Basic – from $5 to $6 per user
Microsoft 365 Business Premium – from $20 to $22
Office 365 E1 – from $8 to $10
Office 365 E3 – from $20 to $23
Office 365 E5 – from $35 to $38
Microsoft 365 E3 – from $32 to $36
A Decade of Innovation
Office 365 was first launched in 2011 and has grown to over 300 million commercial paid seats. In 2017, Microsoft introduced Microsoft 365 to bring Office, Windows, and Enterprise Mobility and Security (EMS) together.
Microsoft Teams was also added in 2017 as the only integrated solution for users to meet, chat, call, collaborate, and automate business processes. Since then, 23 other apps were added to the suites as well, including:
Power Apps
Power BI
Power Automate
Stream
Planner
Visio
OneDrive
Yammer
Whiteboard
Microsoft released over 1,400 new features and capabilities since 2017 in the following three key areas.
Communications and Collaborations – Microsoft Teams, with the power of Office apps, became the front end for more than 250 million monthly active users. In 2020 alone, Microsoft released over 300 new capabilities to Teams, including Together mode, background effects, large gallery views, raise hand, breakout rooms, and so much more. They also introduced a new category of collaborative applications in Teams, empowering organizations and staff in hybrid work situations. Additionally, they continue to innovate on real-time and asynchronous collaboration in Word, Excel, and PowerPoint, and added and expanded OneDrive cloud storage.
Security and Compliance – Security and compliance is a priority for every organization as the cybersecurity landscape has become more complex than ever. Since the first introduction of Microsoft 365, they have added new attack surface reduction capabilities to defend against ransomware and other threats. Besides powerful compliance capabilities to help reduce risk and to respond to regulatory requirements, other capabilities included data loss prevention (DLP) for email and documents, sensitivity labels, and message encryption. Additionally, built-in mobile device management (MDM) and other management tools were added to help admins support remote and hybrid workforces.
AI and Automation – Microsoft has infused AI capabilities across their productivity and collaboration applications to help users achieve more. With AI-powered innovations, users become better writers, designers, and presenters. Cloud-powered AI automatically creates maps, charts, and tables in Excel. It also sorts email and removes clutter from Outlook, and collaboration and communication is more accessible and engaging due to AI-powered real-time translation, captions, and transcription.
Audio-Conferencing
Microsoft also announced they will add unlimited dial-in capabilities over the next few months for Microsoft Teams meetings across their enterprise, business, frontline, and government suites.
Microsoft is aware that people join Teams meetings while on the go or they struggle with bad internet connections. They see the dial-in as an important part of the complete Teams experience.
The unlimited dial-in will provide peace of mind for users knowing they can join their Microsoft Teams meeting from any device, no matter the location. This new extended audio-conferencing capability is available with subscription in over 70 countries and with interactive support in 44 languages and dialects.
TLC Tech is Your Sacramento Microsoft Partner
Do you need assistance with your organization's Microsoft support?
Your Sacramento business needs an experienced Microsoft partner to help manage your Microsoft tools.
Pairing with a skilled and experienced Microsoft partner, like TLC Tech, will help your business take advantage of the multiple benefits that services like Microsoft Office 365, Microsoft Azure, Windows Environment, and others provide.
Schedule a no-obligation consultation and learn how our partners use TLC Tech and Microsoft technologies to transform their business, increase efficiencies, improve workplace culture, and win new business opportunities.
For more information on Microsoft products, services, and all our IT solutions, contact TLC Tech, your experienced Microsoft partner, by calling (916) 597-1220.