A Warm TLC Tech Congratulations to Shyva Stark on Her Promotion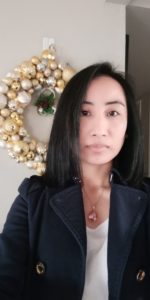 A cherished member of the TLC Tech team since June 2018, Shyva Stark began her journey as a procurement specialist and has continued to progress towards her goal of being a full-time technician to our valued clients.
With plenty of dedication and hard work, Shyva recently earned a junior helpdesk position that will allow her to offer clients insight on technical issues and concerns. This transition into technical support is a stepping stone on the path to Shyva's ultimate goal: being a certified Network Administrator in the years to come.
Shyva's years of experience have allowed her to develop crucial skills that enhance our team. Whether by assessing clients' needs or troubleshooting various technical difficulties, Shyva uses her versatile skills to assist clients as well as other team members.
After moving to the United States from the Philippines in 2013, Shyva and her family settled in Sacramento in 2018, where she enjoys the snowless winters.
When she's not helping clients resolve technical issues at TLC Tech, Shyva spends her free time playing video games such as Defense of the Ancients and Thief.
An adventurous traveler, Shyva is looking forward to visiting Japan and her extended family in the Philippines when it is safe to do so.
Thanks to hard-working and driven professionals like Shyva, TLC Tech is able to provide top-notch IT support and technical services to treasured clients like you. We hope that you feel the personal touch of our TLC Tech team members every time that you turn to us for IT guidance or assistance.
To get to know our friendly and knowledgeable team better, feel free to connect with one of our representatives or give us a call at (916) 441-3838.