Do You Need To Switch Sacramento IT Companies?
Every business partnership plays a critical role, but sometimes, you outgrow partnerships that no longer serve you the way you need them to. It happens to the best of us.
Whether you're frustrated because of a lack of customer service or you're being charged too much for too little in return, it might be time to move on if you're finding the partnership isn't beneficial for you anymore. But how do you know if your "hunch" to switch IT companies is right? Take a look at our checklist to find out.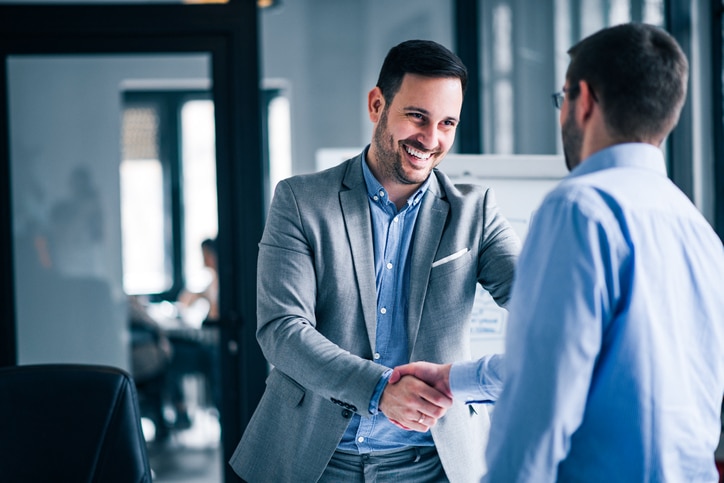 5 Signs It's Time To Switch Sacramento IT Companies
Recurring Issues Seem To Keep Happening
Does your email go down once every few weeks? Or maybe someone keeps getting viruses on their workstation? When recurring issues are happening, there's something wrong. An IT companies job is to proactively work to prevent issues from happening in the first place. When something does happen, it should be resolved properly the first time around.
Nobody Is Talking To You About Cybersecurity
Nowadays, cybersecurity is incredibly important, especially if you're operating in a highly regulated industry. If your technology partner isn't talking to you about cybersecurity, there's something wrong. They should be keeping you up-to-date on the latest threats in terms of ransomware and viruses. They should also be training your staff to stay safe.
Every Conversation Results In An Attempt To Upsell
In the technology realm, advancements happen fast. Naturally, your IT company should try to keep you at the forefront of innovation to a certain degree. But this involves strategic planning wherein they give you recommendations with reasons and timelines for each one. If every conversation results in an attempt to upsell, it's time to move on.
Hidden Fees And Surprise Expenses Show Up On Every Invoice
This may happen for a few reasons. For instance, they might be purchasing and installing equipment without talking to you first. Alternatively, they might not have been clear in the agreement about what's covered and what's not covered. Regardless, anything that might come as a surprise should be discussed before they do any work.
You Never Seem To See The Same Familiar, Friendly Faces
You should have a team of technicians who are familiar with your environment and your team. This is key to a successful partnership. If there appears to be a revolving door of people, they may have a high turnover rate, which means it'll be hard to achieve consistency in terms of the way your technology is managed.
Contact TLC Tech: The Trusted Choice When It Comes To Sacramento IT Companies
TLC Tech has one mission leading our efforts: To make our clients' daily operations more driven and efficient. How do we achieve this? We take a proactive approach to managing technology with around-the-clock monitoring, regular maintenance, and a dedication to proper cybersecurity and data backup practices. We offer a full range of technology solutions, including managed services, spam protection, disaster recovery, and much more.
Plus, we're committed to ensuring there are never any hidden fees or surprise expenses. Our managed services offering is all-inclusive – covering everything you need for a flat-rate monthly fee.
Click here to get in touch with us or call us at (916) 441-3838 to schedule a consultation.